HW SELF TEST
Power on machine
Press ok
Press Admin
Press HW self test
Now wait for the machine to do the tests.
You should see a log like this.
OBD SELF TEST
Power on machine
Press ok
Press Admin
Now insert the obd cable (Do no connect to the car)
Now press obd selftest
You should see result like this.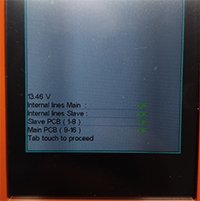 Take a snap and send these results to your dealer.